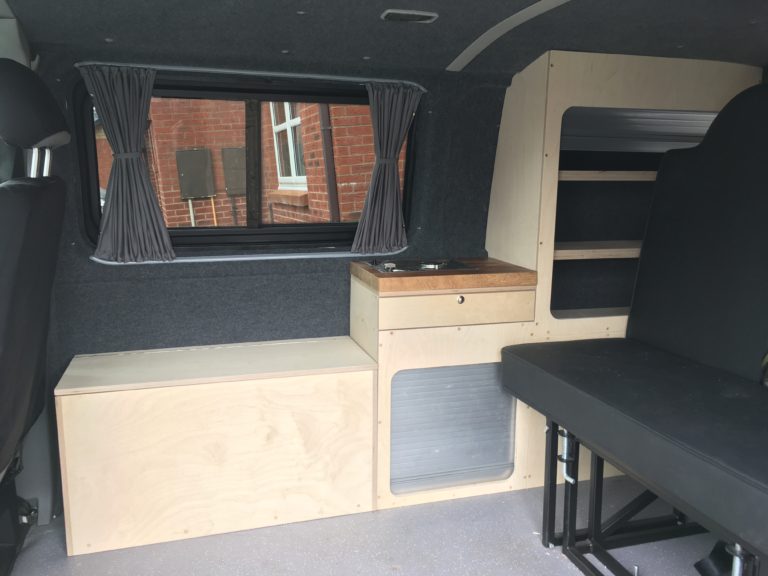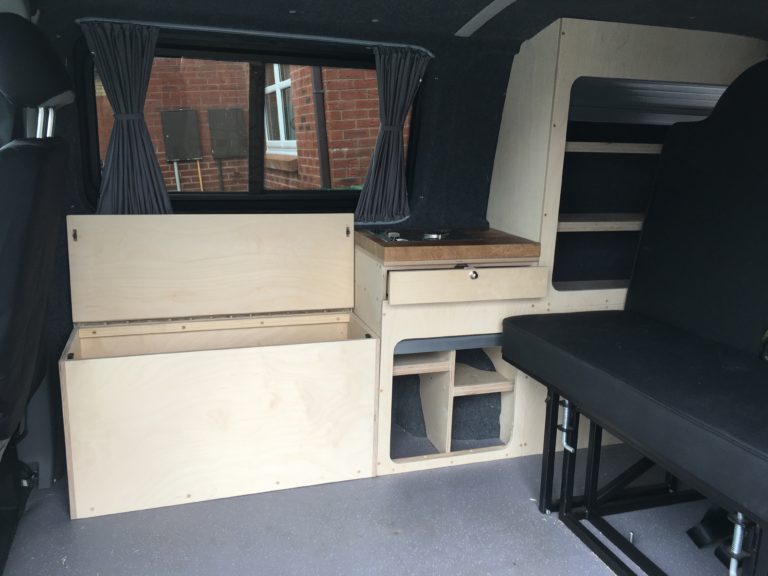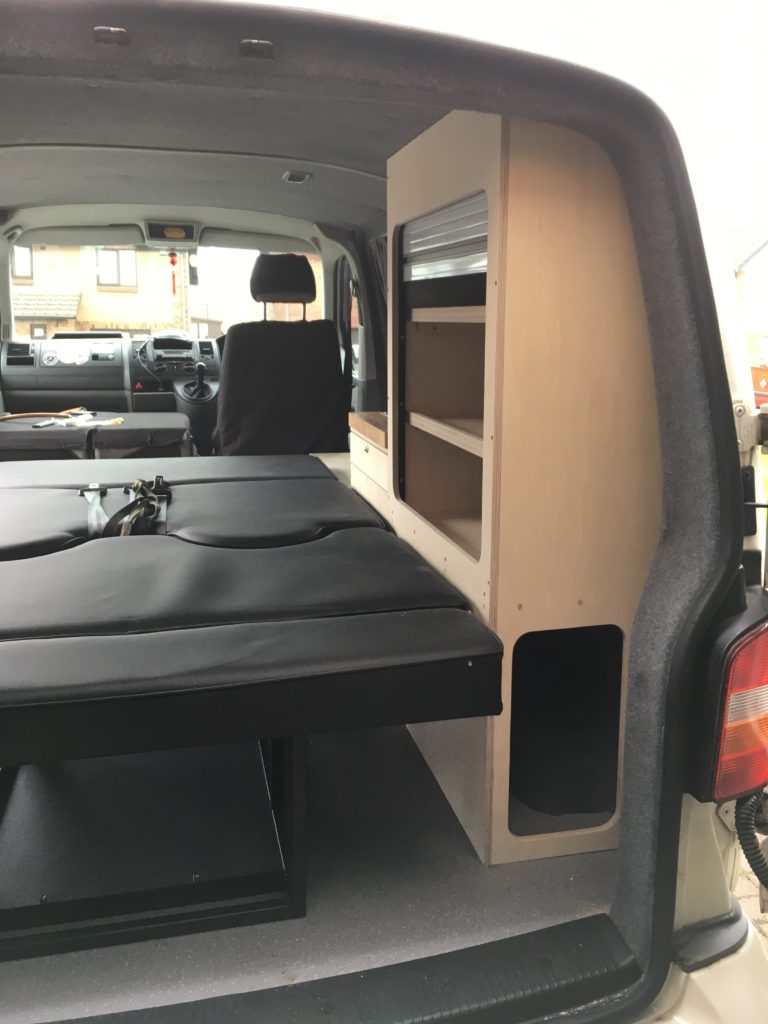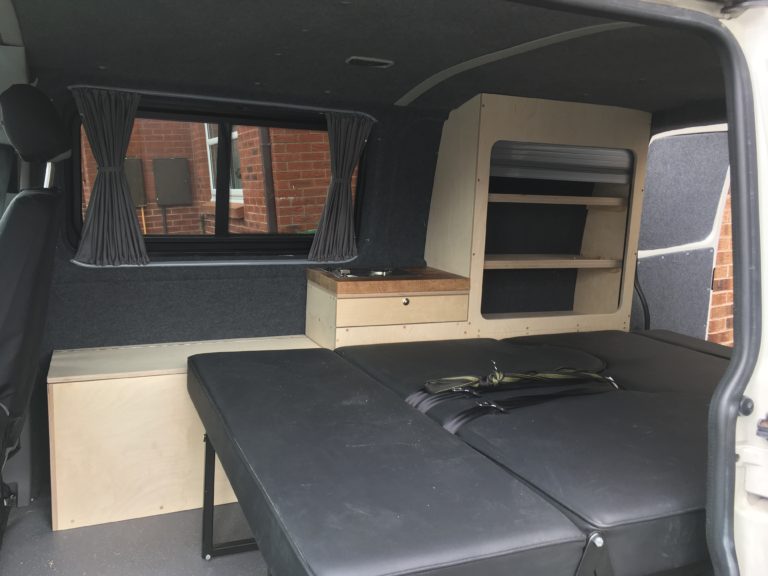 Camper van furniture
Maximising usable space in a camper van can be tricky.
These simple birch ply units have been designed to make the the most of the space available with tambour doors that roll neatly out of way, and cut into the vehicle shape so as not to waste any space.
A bench adds a seating area as well as ample storage and the worktop with hob and drawer creates a working kitchen area.