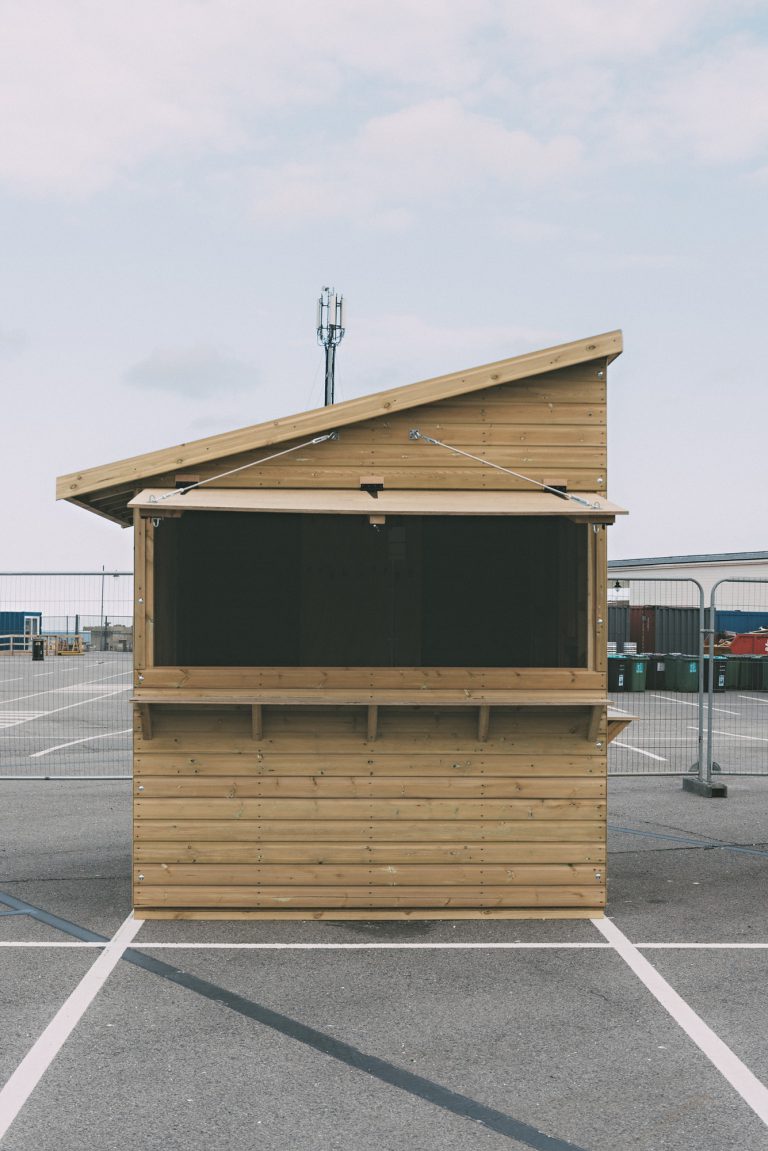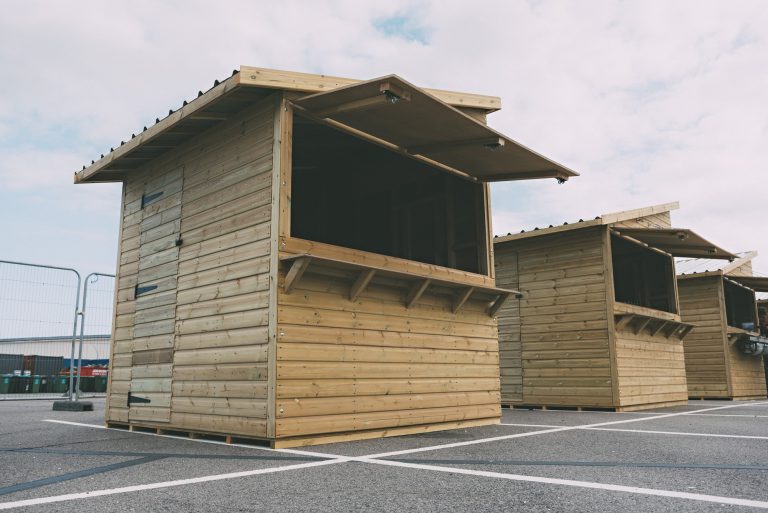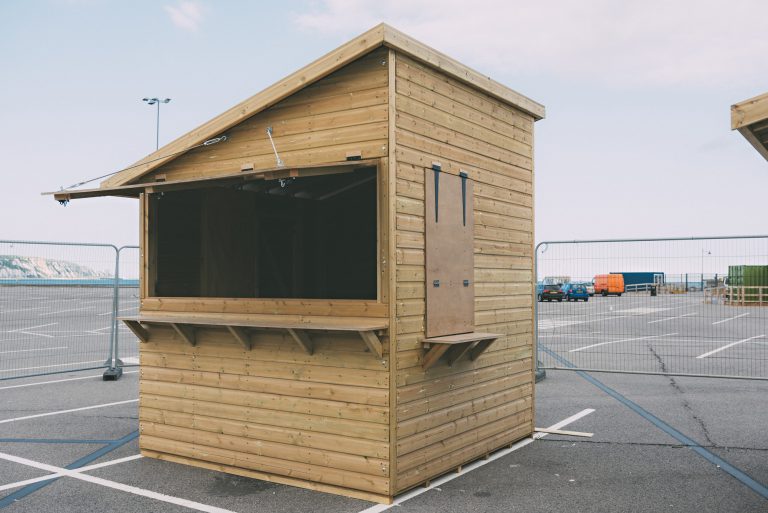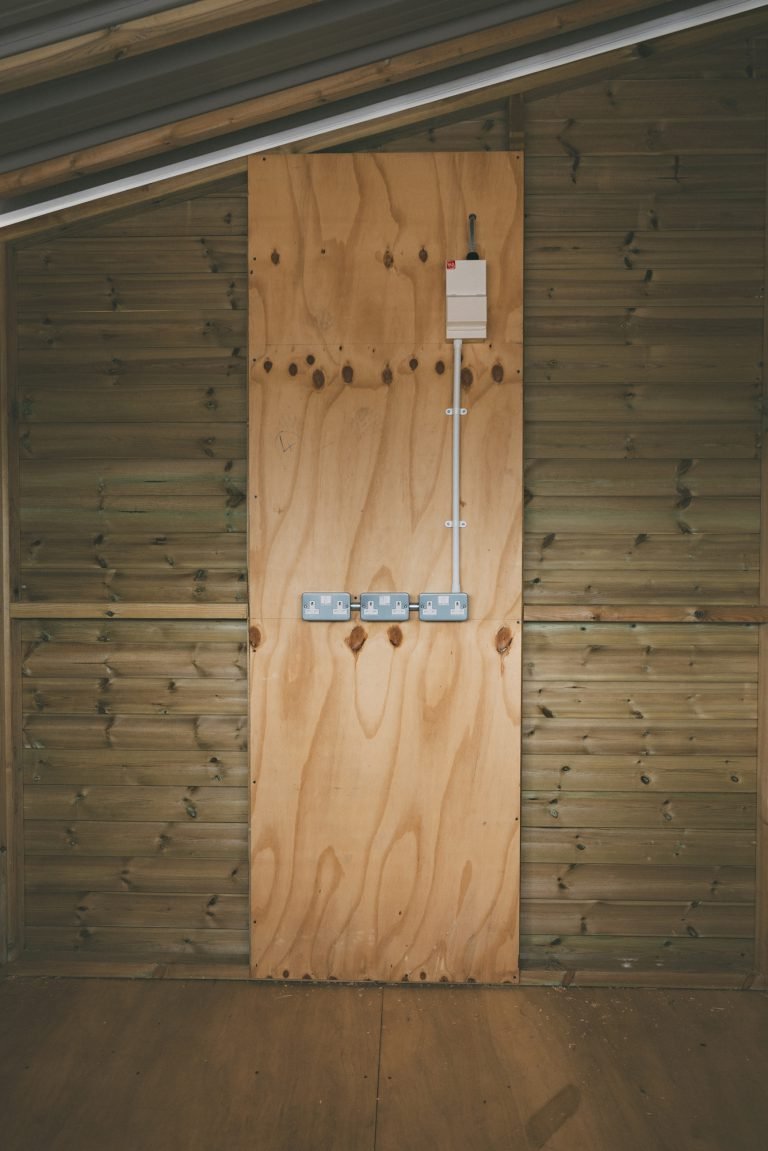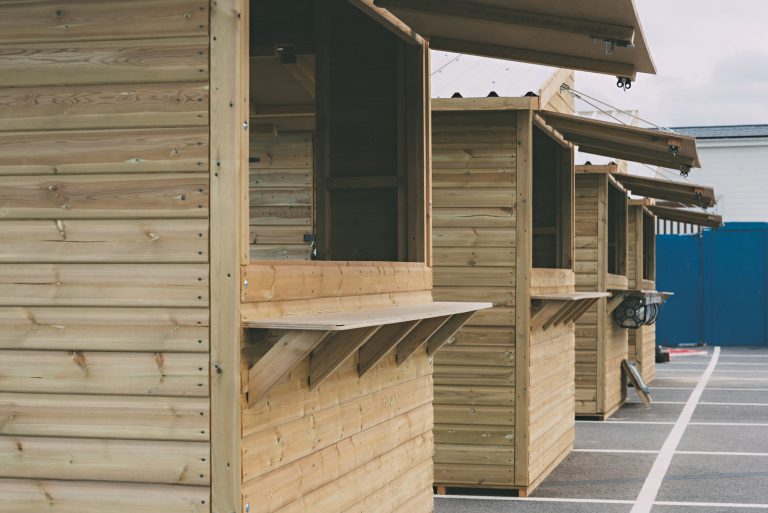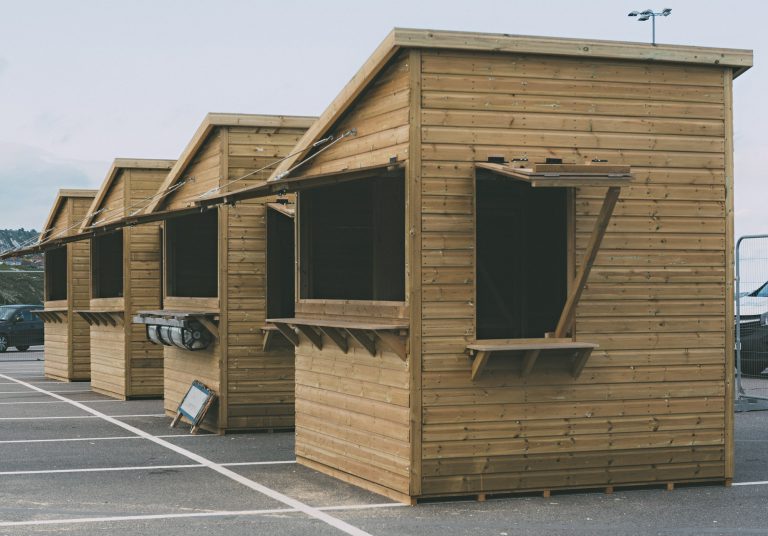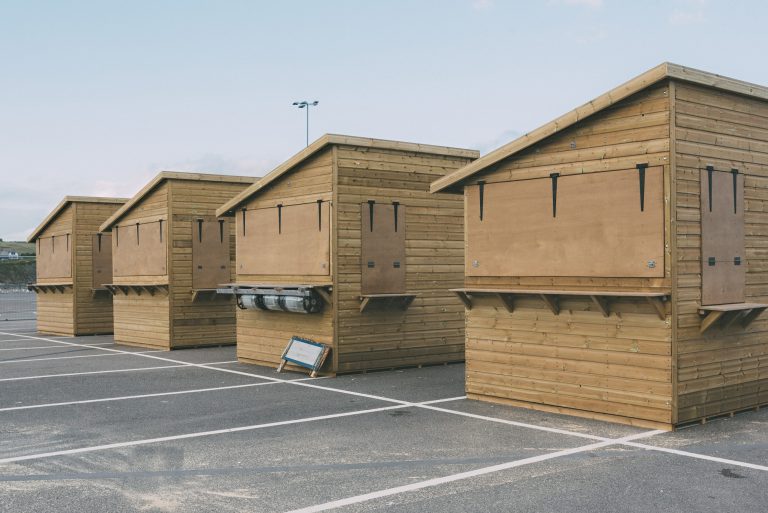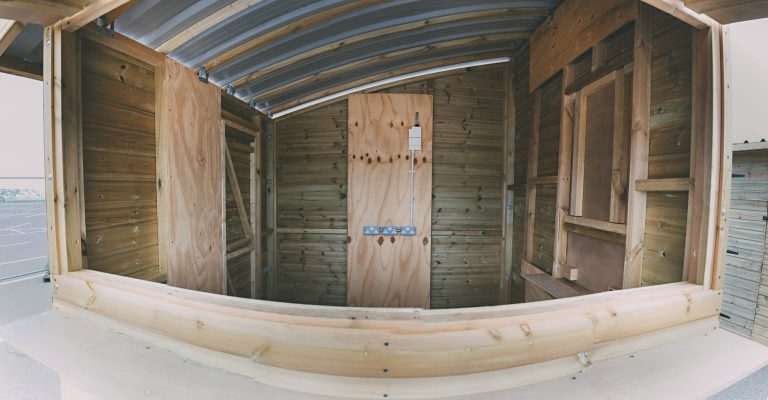 Harbour Huts
These huts, and two others like them, were built for vendors to use next to the big screen at Folkestone Harbour Arm over the summer.
Specifically designed for commercial use and with an easy 'flat pack' assembly to allow for storage when not in use.
Measuring at 2.4 meters square they feature ship-lap cladding and stylish asymmetrical box profile corrugated roofing. The full length main hatch gives plenty of serving space with a smaller side hatch creating even more room for customer interaction.
Photos by Josh Jordan