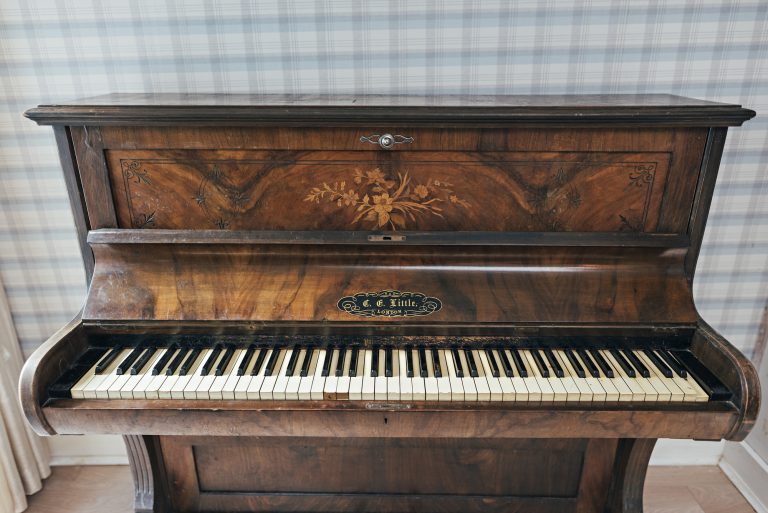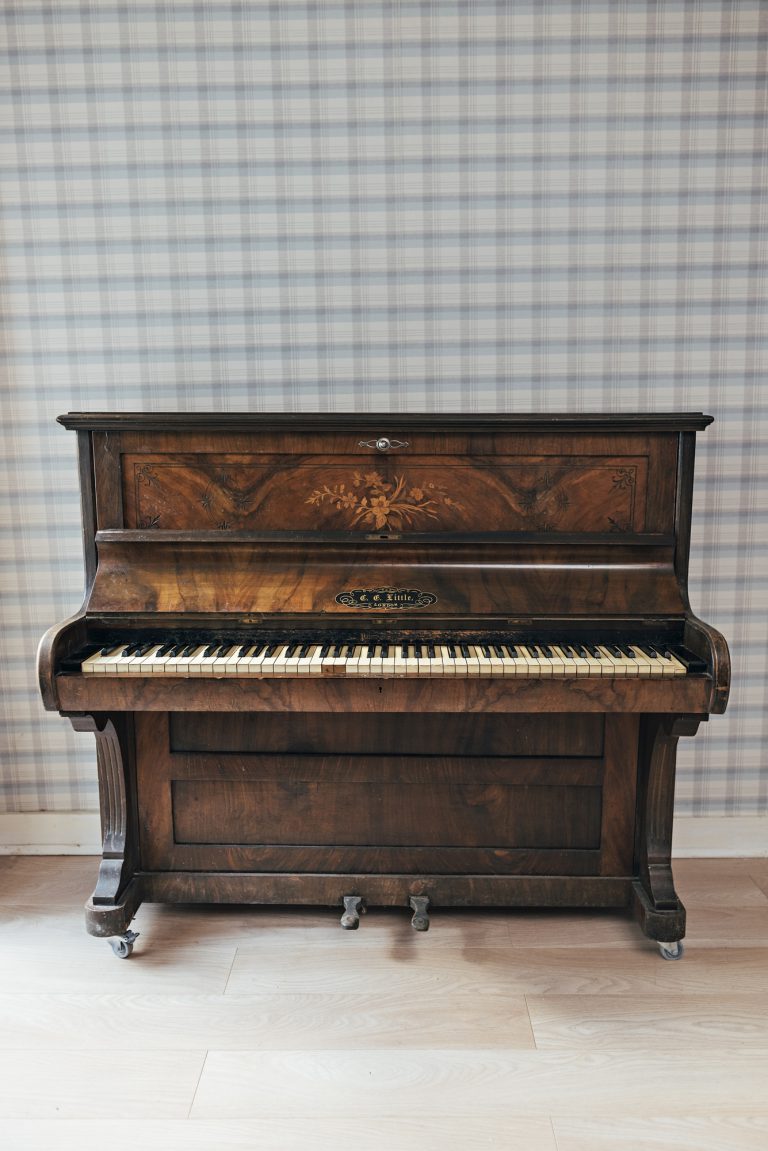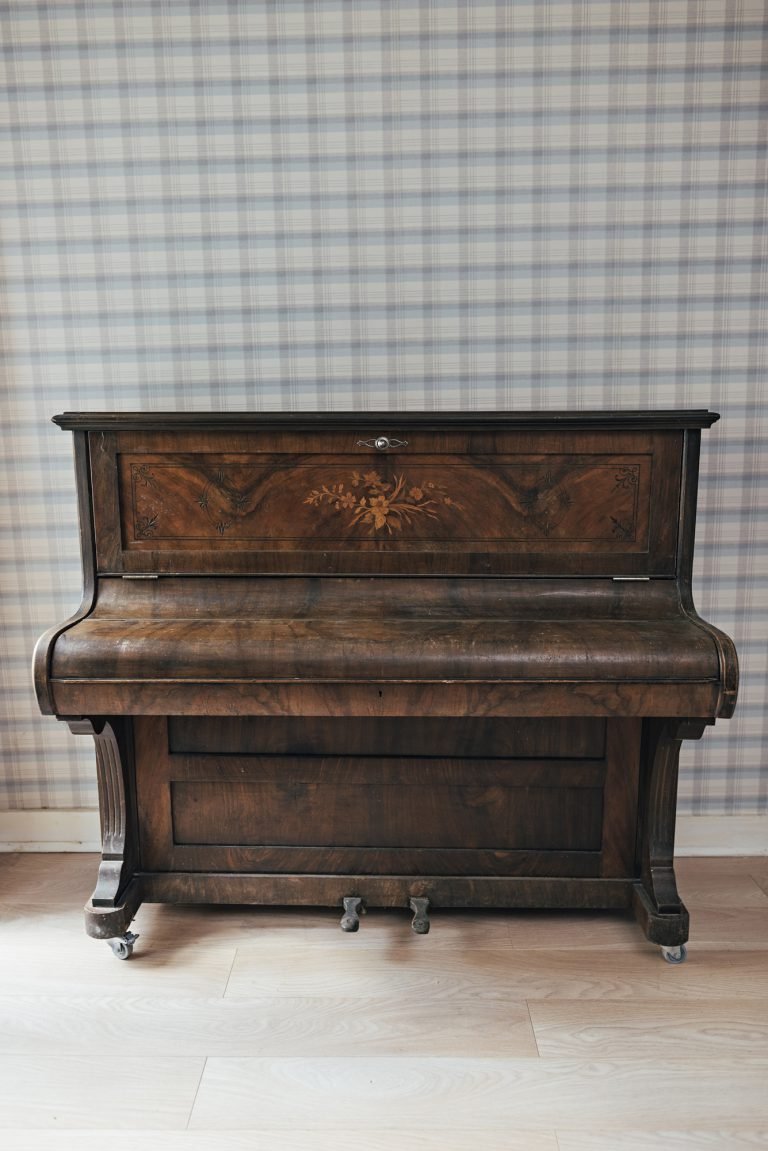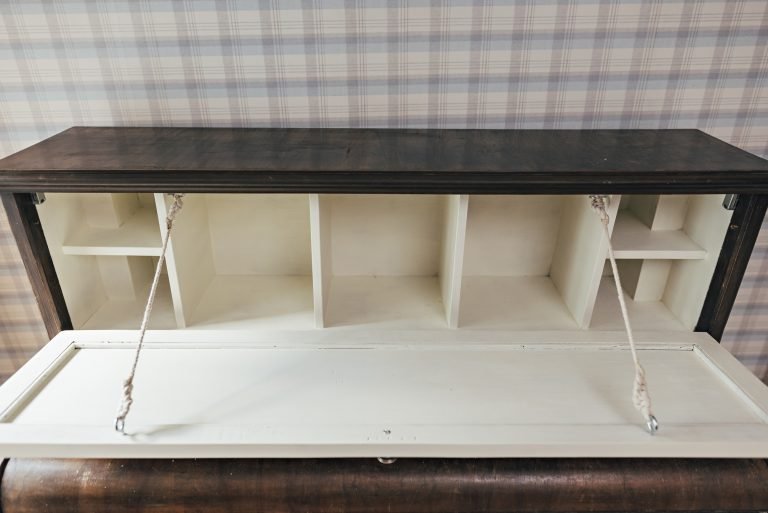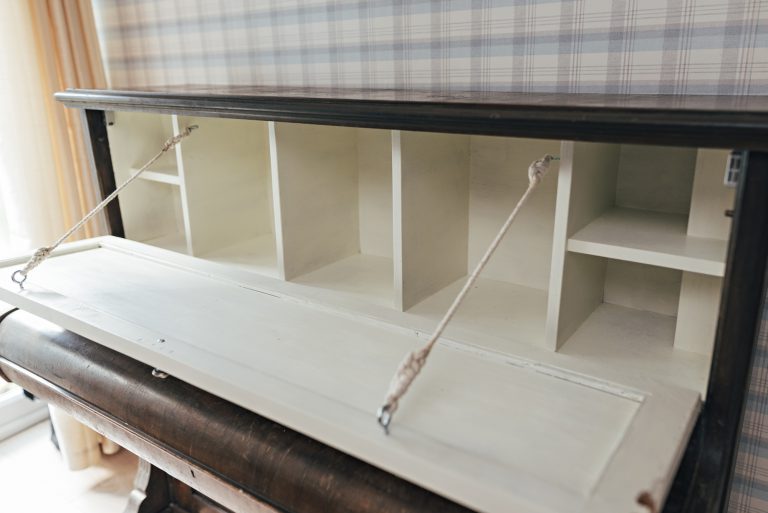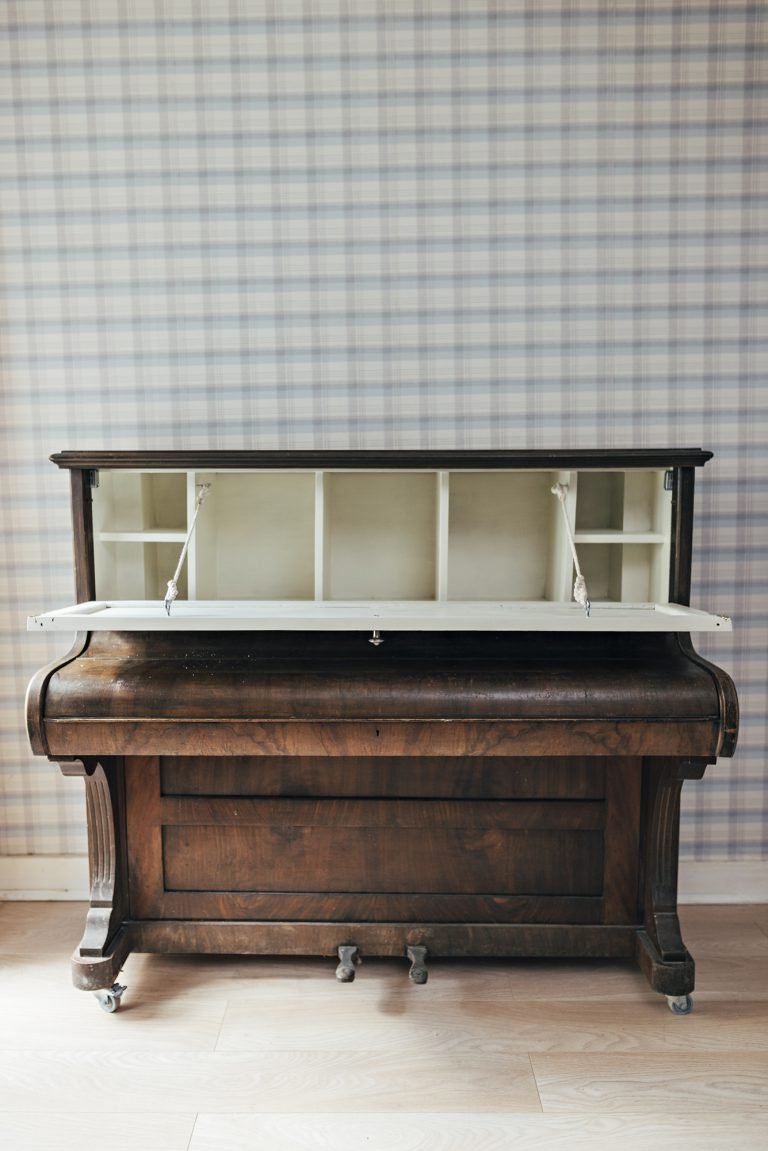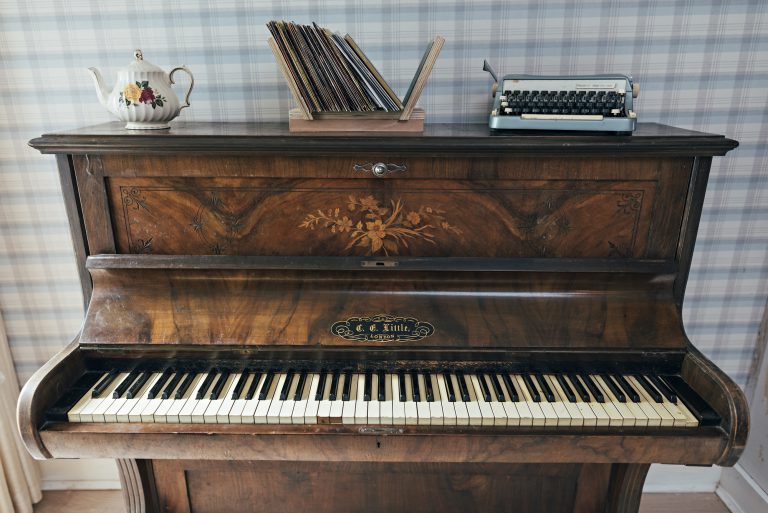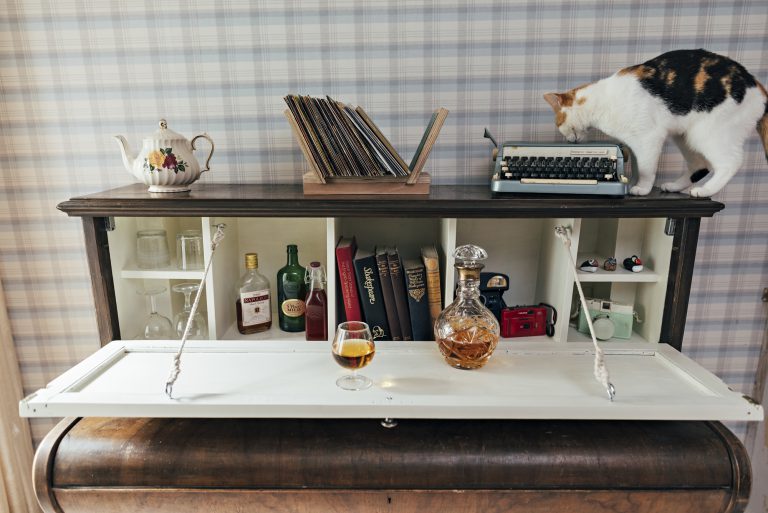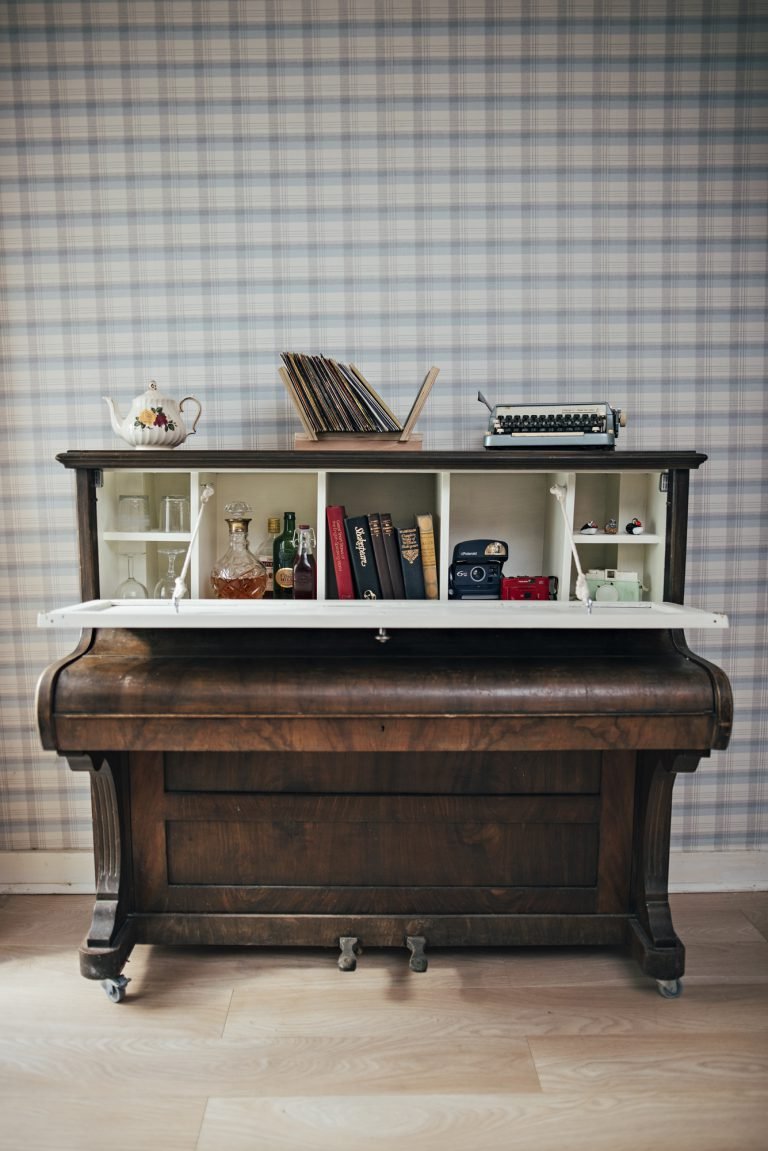 Piano Bureau
An old piano that was headed to the scrap heap was saved and up-cycled into this bureau.
Pianos are beautiful instruments and make wonderful ornaments in any home, even after their musical career has ended.
This is a fantastic way to add some discreet storage to an old piano to avoid losing a piece of furniture you love.
Photos by Josh Jordan